Reflections on the Week that Was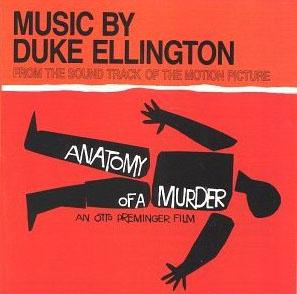 Well, CryptoNights 2008 at Jazz Standard NYC has concluded, and as a (not so) independent observer I'd have to say it was a smashing success. Every night was well attended, everyone played great, and the Crypto way was perpetrated in fine fashion. It was wonderful to see old friends in attendance (the family Bendian, Bonnie Wright, Lisle Ellis, et al), and make some new ones as well. The guys who came from Louisville, Nels' wild and interesting pals, they all made me really happy.
I thought the Goatette played about as well as it can on Wednesday night, even with the minimal amount of preparation time we had - much like the CD we just recorded. Everyone had their ears up, and we let our 15 years of collective playing experience rule the moment, which ended up working out just fine. Densely textured at times but not too cluttered, space jazz was in full effect on songs like Afufat and Satellites & Sideburns (which featured a mini workout on the thingamagoop by yours truly), contrasted by a last minute call by Jeff for Time Remembered as a way to chill things out.
Nels and Alex then played a duo set, apparently a real rarity. Last time I heard that was at their 50th b-day bash at Cryptonight a few years ago. It's a trip to see the twins playing music, and enjoy the interplay between them that surely started in the womb.
Thursday Jeff, Shauna, and I want to the Museum of Modern Art to check out the exhibition Color Chart. This from the Museum: Color Chart celebrates a paradox: the lush beauty that results when contemporary artists assign color decisions to chance, readymade source, or arbitrary system. Midway through the twentieth century, long-held convictions regarding the spiritual truth or scientific validity of particular colors gave way to an excitement about color as a mass-produced and standardized commercial product. The Romantic quest for personal expression instead became Andy Warhol's "I want to be a machine;" the artistry of mixing pigments was eclipsed by Frank Stella's "Straight out of the can; it can't get better than that." Color Chart is the first major exhibition devoted to this pivotal transformation, featuring work by some forty artists ranging from Ellsworth Kelly and Gerhard Richter to Sherrie Levine and Damien Hirst. Jeff and I also checked out "Design and the Elastic Mind", where one of our faves was "How a Boxfish becomes a Concept Car", by Mercedes Benz. We also checked out "Jazz Score" where we heard a bit of Duke Ellington and Billy Strayhorn's score to "Anatomy of a Murder", and Hank Mancini's score to Orson Welles' "A Touch of Evil", which featured one of the longest dolly shots I've ever seen.
Thursday night was devoted to the Nels Cline Singers I missed the first set, but as I descended the stairs to hear the second I heard the strains of "Confection", one of my faves from Draw Breath. The song had been running through my head all day, so I took that as a good sign. They finished the set with my other fave Singers song "Something About David H", an excellent mashup of Pink Floyd and Neil Young. The trio format has always been important to me in many forms of music, because of the dynamic of the interplay between three musicians. The Singers embrace that ethos, and push it into unexpected and delightful places.
On Friday I went back to MOMA to check out the permanent collection. I'd forgotten how many masterpieces of the late 19th-early 20th century they house there, and had a nice afternoon grooving on that.
Friday night started with a set by the Scott Amendola band, featuring Charlie Hunter, Jenny Scheinman, and Nels. I'd never heard Charlie live, and he and Scott have a nice groove together. Couldn't see his hands for much of the set, but it looked like bass duties were held down by his thumb and index finger, while comping happened with the other three. Sounded like two guys to me......Jenny sounded really strong, played a very evocative blusey solo on one of the songs.
I went down to the Village after that to see my pal Rich Shemaria, who's been teaching composition and arranging at NYU. We dined at a really good Italian restaurant - Porto Bello (Bleeker & Thompson), and he told stories of working with Teo Macero in recent years, and how Ira Gershwin had given Teo ten or twelve leadsheets of unpublished songs of George's to do with as he would. Rich was helping reharmonize and arrange the music and told me of getting a chill playing this stuff that nobody has ever heard. Said it kind of felt like an archaeologist coming across a sealed chamber of a famous Egyptian King and being the first one to check it out. They finished and recorded two of them before Teo died, but who know if any of it will ever see the light of day.
Saturday night started with the Ben Goldberg/ Myra Melford group, featuring Stomu Takeishi, and Scott A. Again, excellent playing all around. Myra continues to impress me, both playing and composing. She really has a lot of focused energy at the instrument, and her pieces always take interesting twists and turns. Stomu is a very interesting bassist. He plays what looks like a hollow body electric bass, like something you'd see in a Mexican wedding band, and gets an amazing variety of sounds from the instrument. He plays with a really wide dynamic range with a kind of glassy sound that can morph into a really round bass tone, and the choices he makes musically are very unusual but always seem to fit. He's clearly played a lot with Myra, and their interplay is sublime. Ben always sounds good, and his songs were a little closer to the mainstream jazz tradition. They played a rubato blues of his that Lisle Ellis kept thinking was based .. You've Gone".
After that came the Bennie Maupin Ensemble. They played a couple from Penumbra (Neophilia, Walter Bishop Jr.), and few from Early Reflections. Bennie gave lots of space to the supporting cast, and the pianist Michal Tokaj really stood out. Great sound and ideas, he's someone we'll be hearing a lot more from in the future. The house was packed the band clearly wanted to play, but after an hour and a half, the management finally told them they had to stop (Jazz Standard has a strict 1 hr. set policy) so they could set up for the next show. Bennie would have played two hours for each audience, I'm sure.
In conclusion, CryptoNights '08 - YES!! - Hopefully paving the way for '09....
Lastly, I must give much love and respect to our fearless leader Jeff Gauthier for making this all happen, and for providing a lot of creative musicians a place in the sun.