Clare Fischer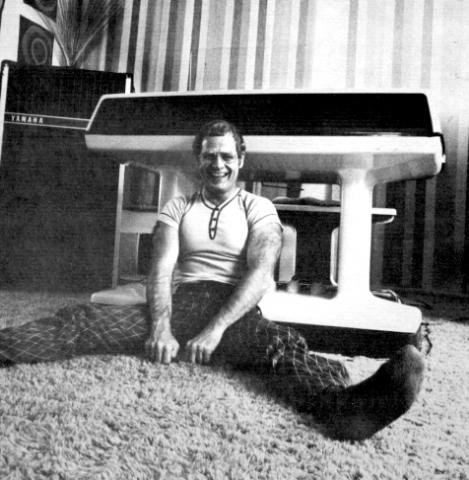 Thinking about Clare Fischer in the wake of his passing and memorial service….
I crossed paths with him several times in the past 30+ years, each time memorable for one or more reasons, but I think the one that really sticks in my mind was my first encounter with him at Cal State Long Beach in the Summer of 1975. John Prince brought Clare in to do an organ clinic and concert. I started playing music on a Lowery organ, so I brought some empathy for the instrument with me into the recital hall that afternoon. Before the clinic began, John introduced me to Clare. He was a real live wire, in great physical shape with Popeye-like arms, and was extolling the virtues of working out, and good reefer( ! ). I don't know how or who they promoted this event to, but most everyone there besides myself and John were little old ladies who probably had a Lowery at their house and didn't know who the heck Clare Fischer was. He brought in this massive instrument, the Yamaha EX-42, and two refrigerator sized speaker cabinets. This was not going to sound like Jimmy Smith, or anything else these little old ladies or I had ever heard. He played some amazing stuff that afternoon, and I was instantly hooked on his harmonic concepts. 
I felt very fortunate/terrified to have been invited to Clare's house a few times in the last couple of years to play through some of his big band and clarinet choir music. Rest in Peace, Clare Fischer, and thank you for all of the beautiful music.