DW with Katie Thiroux @ Sunset Serenades in Laguna 05.20.22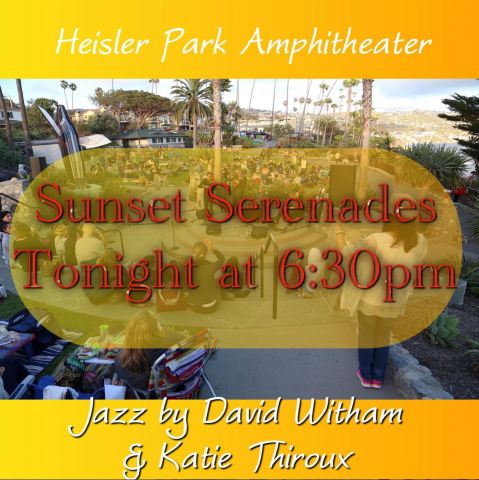 I'll be joined by the great bassist Katie Thiroux for a concert of jazz standards and original music at Heisler Park Ampitheater in Laguna Beach. The show starts at 6:30, and we play until the sun sets (around 7:48).
Heisler Park ampitheater is near the corner of Cliff Drive and Jasmine Street - look for the 16' Breaching Whale public art sculpture. Make sure to bring quarters or your credit card for metered parking in and around Heisler Park.