DW with Alex Cline's Band of the Moment @ Open Gate Theater 02.02.14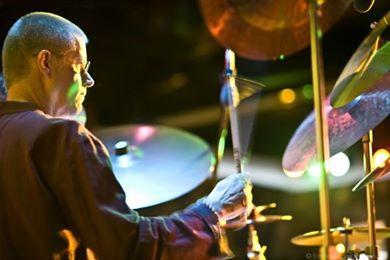 Featuring Alex (dms/perc), Steuart Liebig (bs/electronics), Wayne Peet (organ/keys), John Fumo (tpt), Jeff Gauthier (vln), and myself (ep).  Jeff Kaiser opens w solo trumpet and electronics. 7pm Start.
Eagle Rock, Center for the Arts is located at 2225 Colorado Blvd., Eagle Rock (one block west of Eagle Rock Blvd.).  Admission $10, students, seniors, and series performers half price. Free parking is plentiful.